Hello all our beautiful dancers around the world! We are happy to see that you have arrived here to find out what it means to take private classes together with the both of us.
This option is perfect when you're really looking to get both perspectives. If you are a leader it can be very helpful to get tips from a leader on everything from body movement and styling to how to lead in a smooth and clear way. But it's also great to hear a followers perspective - how does your leading feel, how can you make your partner more comfortable, are you adapting to her level, and how can you interact and make it fun? And of course vice versa if you are are a follower looking to improve your following. 
We welcome single followers, single leaders or couples, anyone interested in really getting the full picture and improving on all levels. We can't wait to start dancing with you! A bachatear!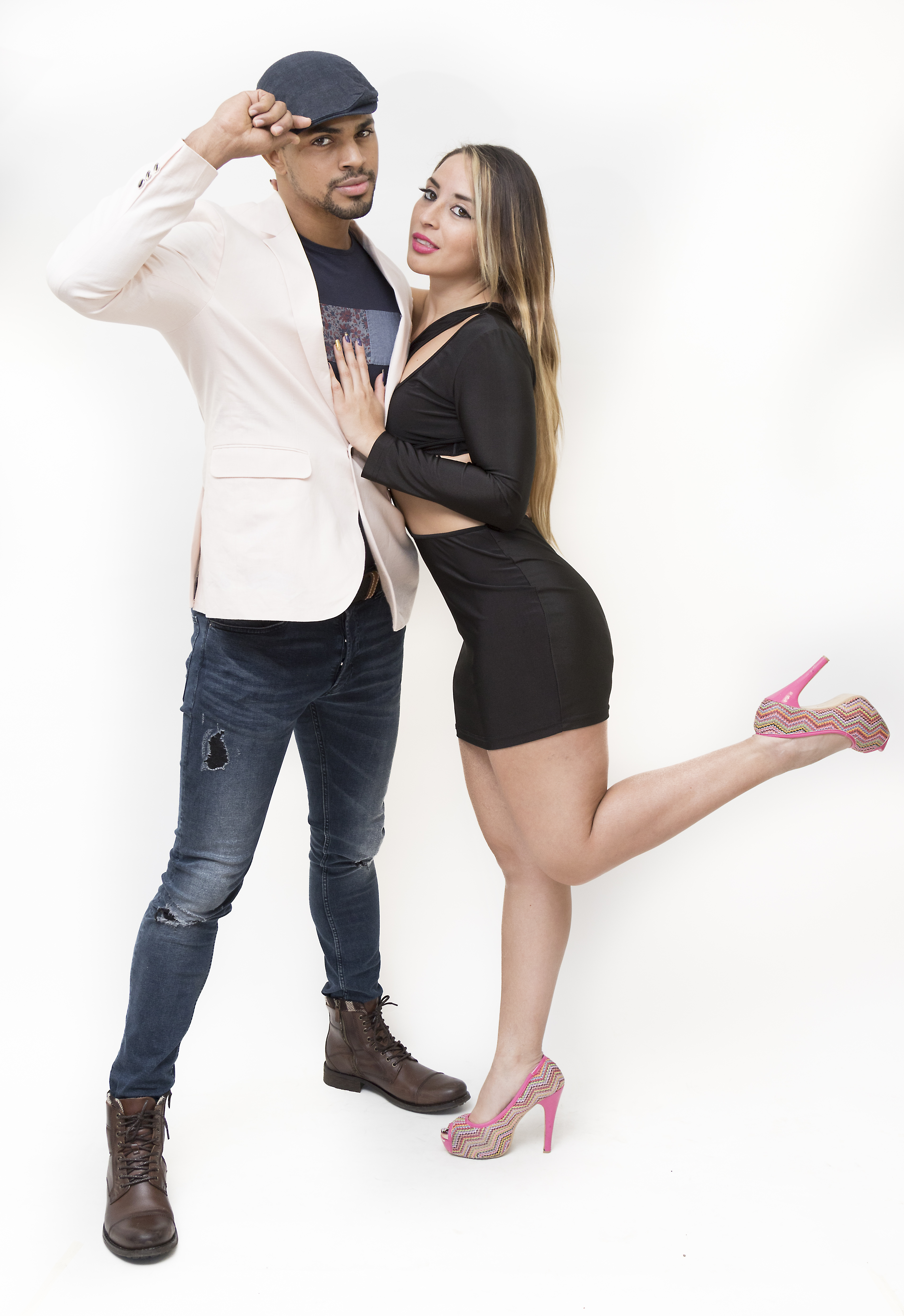 Junior & Carolina
Junior Aquino was born in the Dominican Republic in 1987 and took his first dance steps as a child. At nineteen years of age he became a representative of bachata in his hometown of Bonao when he started organizing competitions and other events.
He has been teaching bachata and salsa since 2008 in the Dominican Republic and is seen as one of the key people in the bachata scene in the DR. Since 2014 he has taught and performed at a number of congresses all over the world. He is the founder and owner of Keloke Dance Company who organizes Keloke Bachata Festival, the first all Dominican Festival in Scandinavia, and Keloke Bachata Adventures, a dance tour in the Dominican Republic.
Carolina Bustamante was born in Colombia in 1991 and from a young age she started to fall in love with dance. In 2007 Carolina left Colombia and moved to the north of Sweden but continued learning and taking dance classes not only in Sweden but also by traveling to congresses and festivals all over the world.
She has during the last couple of years dedicated herself to bachata and has spent a lot of time in the Dominican Republic taking classes and dancing while developing her own style. Carolina enchants dancers and students all over the world with her femininity and sensualness. Since 2019 she leads her own team of ladies, BachaQueens, with some of the best female bachata dancers in Sweden.