Dance with us from your home during our weekly live-streaming classes and be a part of our worldwide digital dance family!
Join our live-streaming classes every week, where we teach a new class with a different theme each time. Every class will contain footwork & body movement on a level based on the level of the participants each week. Enroll and pay a monthly subscription, which you can cancel at any time, to get access to our live-streaming channel.


Mondays at 8:30pm (GMT/UTC+2)

NOTE! We are now on holiday and we'll return to our normal weekly live-streaming classes on Monday, October 2nd.


Each class will be recorded in full and available to watch for a week. So don't worry if you can't attend live, you can take the class at any later time.

Schedule:
60 min master class
15 min Q&A
Each week we will send you a link by email to let you know where to find the upcoming class. After the class, you are more than welcome to send us your videos if you want personal feedback or to show us your progress!
Welcome to join us and learn Bachata con Sabor a Pueblo!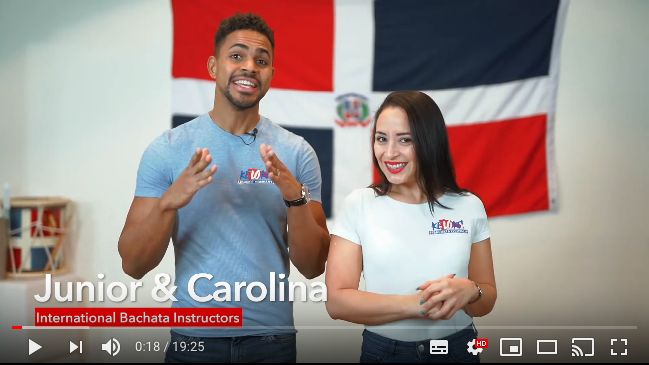 We are international artists, instructors, animators and event organizers who want to teach you all we know about the Dominican culture and dance styles starting from the very basics until you have reached an advanced level.
Sign up for our classes and start dancing from your home today!