In the world of dance we are used to seeing a lot of ladies styling classes, but sometimes it's forgotten that men and leaders also have their own unique style and can shine on their own while at the same time leading their partner. This course is for all of you leaders who want to create just that. Your personal style!
I grew up in a part of Dominican Republic called Bonao where bachata is religion. You hear bachata everywhere you go and dance is a natural part of life. I remember dancing bachata at family events, in the streets, in the colmados and just about anywhere there was music playing. In Bonao we really live the music we dance to and every feeling in the song is expressed with our bodies.
There are many ways you can express yourself on the dance floor, not only with your feet and what steps you use, and when I teach I want to pass this on to you. Instead of only teaching steps and figures I also put a lot of focus on the details that help you express yourself and the music, and how to use this while dancing with a partner.
I will give you my secret weapons:
My favorite basics

Musicality

Men turns within the social dance

Body movement

Attitudes

Eye contact

Hand expressions
During these 6 classes divided into 11 videos in my Bachata Men Styling Course I want all of you to learn how to feel comfortable in your own style and to be able to enjoy to the fullest when you're social dancing. When you social dance, just like the followers, you can create your own personal style interpreting the music and interacting with your partner. 
This is your time to shine! Welcome to my Bachata Men Styling Course, bachata con sabor a pueblo!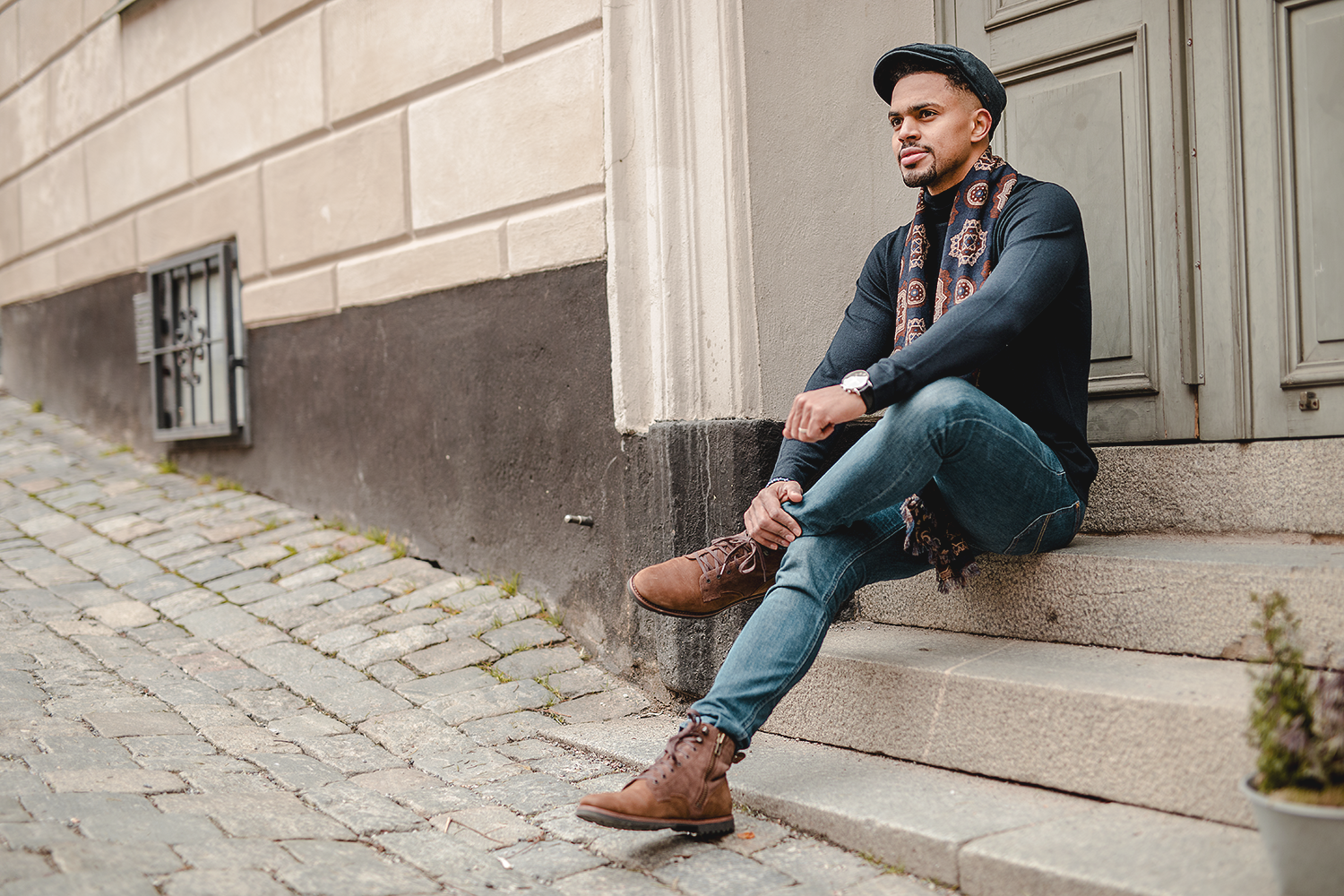 Junior Aquino
Junior was born in the Dominican Republic in 1987 and started teaching bachata and salsa in 2008 in the Dominican Republic. When he moved to Sweden and Europe in 2014 his career as an artist and dancer exploded and since then he has been traveling all over the world teaching, performing and spreading his knowledge of the Dominican culture.
He is the founder and owner of Keloke Dance Company who organizes Keloke Bachata Festival, the first all Dominican Festival in Scandinavia, and Keloke Bachata Adventures, a dance tour in the Dominican Republic.